Poets & Patrons Contests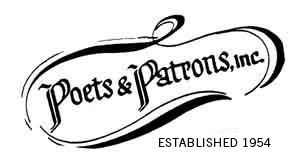 Poets & Patrons of Chicago is sponsoring two contests offering cash prizes this year:
Helen Schaible International Sonnet Contest (no fee, open to all)
Open now. Deadline: July 15, 2023
Two categories (Traditional and Modern). Prizes for both categories: First Prize: $50. Second Prize: $30. Third Prize: $20. Three Honorable Mentions and three Special Merits per category, ranked.
The 67th Chicagoland Poetry Contest
Submission period: July 15-August 31, 2023
12 categories (includes free verse, formal verse, humorous, nature, and many more). Categories are open to all except category 12, which is exclusively for poets in the Chicago area. $50, $30, $20, plus three Honorable Mentions in each category. Entry fee is $12 for members, $15 for non-members, and covers one poem per category. If you wish to enter more than one poem in any one category, the fee for those additional poems is $1 per poem for members, and $2 each for non-members.
Visit the Poets & Patrons website for all the details and guidelines for both contests. Electronic entries only.