The Spokane Prize for Short Fiction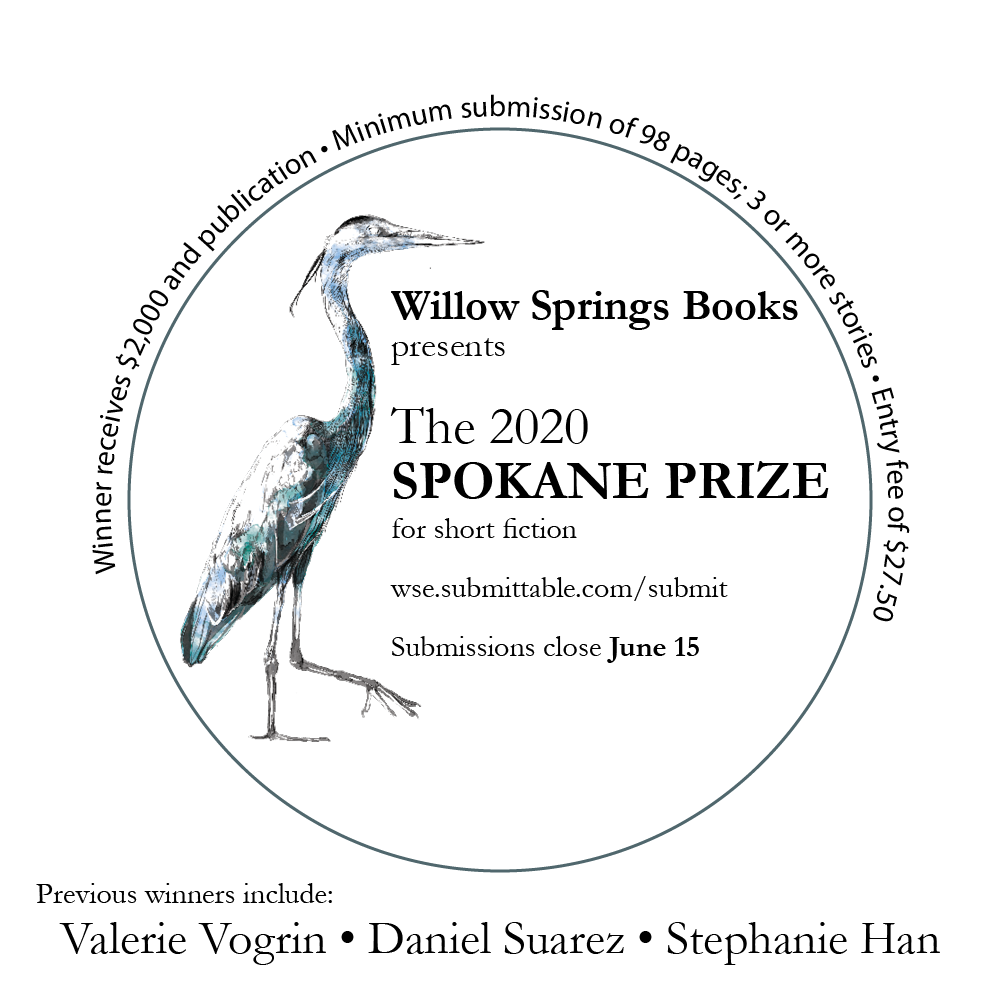 Willow Springs Books invites submissions for the 2020 Spokane Prize for Short Fiction. The winner receives $2,000 and publication. To enter, please submit a book length manuscript of at least 98 pages (with no maximum page count), and include at least 3 short stories. Manuscripts should be organized with page numbers and a table of contents. Stories may have been previously published in journals, anthologies, or limited edition volumes. However, selected story collections (stories previously published in books) will not be considered. Please do not send novels.
Entries must be submitted through Submittable or postmarked by June 15, 2020.