A Hero for the People by Arthur Powers

"A collection of stories so real, I had to pinch myself"
—Susan Reinard, snoringscholar.com
If you want to write short stories, the best thing you can do is read short stories. A Hero For The People by Arthur Powers is a collection of highly crafted, highly readable stories.
Arthur Powers went to Brazil in 1969 as a Peace Corps Volunteer and lived most of his adult life there. From 1985 to 1992, he and his wife worked in the eastern Amazon, organizing subsistence farmers and rural workers unions in a region of violent land conflicts. Later he directed relief and development programs in the drought-ridden Brazilian Northeast.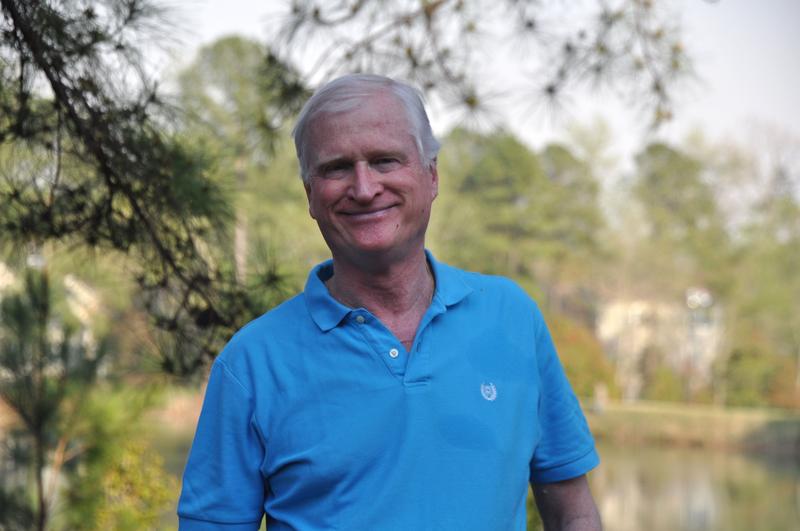 A Hero For The People is published by Press 53 and is available at Amazon.
"Arthur Powers is more than a totally captivating, adventurous storyteller, he is a wonderfully accomplished writer who enriches the reader's experience of life. In short, Powers is in that rare company of authors who are impossible to put down." —John Reid, founder of the Tom Howard/John H. Reid Fiction & Essay Contest
"The 16 previously published short stories in this first-rate collection illuminate the face of poverty in present-day Brazil...Although some are very short—only three pages in one instance—these stories pack a powerful punch, and despite being vividly realistic, they also have a parablelike quality...[T]hey'll stay with readers long after the last page, leaving them to reflect on the jagged landscape of the human heart." —The Kirkus Review
"This is a remarkable collection. The Brazil that Arthur Powers brings to life in these stories is a testing ground for the human heart, an alarmingly real place where the extremes of poverty and opulence, iniquity and justice, hate and love, bring his characters—and readers—face to face with life." —Bernardo Aparicio Garcia, publisher of Dappled Things
"Set in the vast and sometimes violent landscape of contemporary Brazil, this is a gorgeous collection of stories—wise, hopeful, and forgiving, but clear-eyed in its exploration of the toll taken on the human heart by greed, malice, and the lust for land." —Deborah Murphy, publisher of Idyll's Press.
Enjoy this excerpt from A Hero For The People:
The Bridge
(Northern Goiás—1987)
1.
Nobody dreams as a kid that they're going to grow up and live in the Central West of Brazil. Rio de Janeiro, maybe, or the rainforests of the Amazon. But not the hot, flat grasslands that stretch between the Tocantins and Araguaia Rivers, lands of huge cattle ranches, half hungry dirt farmers, and dusty, dirty little towns. Then one morning you're about forty-five years old and standing out in the vegetable garden behind one of the decaying white parish houses in one of those dusty towns, and it occurs to you that you've spent the best part of your adult life out here and, in all likelihood, will spend the rest of it here too. That's obvious, of course, and you've known it all along—but suddenly, standing there in the garden, it hits you like a two-ton truck. So you either say a prayer, laugh, and get back to work—or you go crazy.

Not that we're not all a little crazy anyway. You get that way after awhile, and it comes out in crazy little ways: a twitching of the left eye, a conviction that somebody's stealing spoons from the kitchen, an obsession with baseball scores heard over the Voice of America. Harmless insanities that allow men to function normally—even magnificently—in the middle of nowhere, year after year after year.

At first I thought Jack Hogan had something like that. I'd taken a few days off and was visiting him down at the mission in Santa Maria das Dores—one of our dusty little towns. Jack and I had been classmates at the seminary, friends from way back. He had a couple of young Brazilian priests working with him—good men, both of them—and the four of us were sitting around the rectory, sharing a bottle of beer and having fun talking about nothing in particular, when a message came that the bishop wanted to talk to Jack on the phone. The only phone in town was at the telephone post down on the main street. So Jack and I walked down there.

There are times like that—coming out of the good fellowship in the parish house—that those towns really hit you—slap you across the face with their ugliness, their pain and poverty and injustice—so little beauty or caring or love. That's why we're here, of course; that's why we stay. But it hits you anyway, knocks the breath out of you: the hopelessness of the place, the guilt you feel at your own privilege—being able to eat three meals a day—and the whole damn unfairness of it: a handful of rich men running one of the richest countries in the world for their own benefit, while two thirds of the people go hungry.

That morning, as we walked out, there was a thin, weedy black woman hugging a baby to her. I didn't know her—Santa Maria is one of the few towns of ours I've never worked in, which is maybe why I like to visit there: don't know the people and the stories that haunt and twist their lives. Anyway, Jack stopped to talk to her. We spent about fifteen minutes—you know how country people are: you could tell she wanted to say something, but she talked about everything else first, until it finally came out that her husband had taken off the week before and she had no food for her kids. So we spent a few more minutes; Jack cared about her—you could see that, she could see that —and part of caring is that you try not to just give people hand-outs—that can cripple them more— but try to help them help each other. But, of course, none of that's simple—you have to know each person, and what will help them and what won't, and you make mistakes all the time. In the end she walked with us a little way to where Jack took her into the house of a couple who are organizing a church food cooperative.

I waited for Jack outside. As I was waiting, an old man I knew came up to me—Seu Zé Touro. He was a dirt farmer from Barro Branco, about a hundred miles north of Santa Maria, and I'd worked closely with him and his neighbors, helping them organize to stay on the land when a big rancher wanted them off. They'd struggled and they'd stayed. But recently I'd heard that his nephew had been killed by another landowner's gunmen in another area. I didn't know what to say to him—he was close to the nephew, had raised him from a boy—but I told him that I'd heard and that I was sorry.

He looked at me. He was a thin, blond man with a craggy, sunburned face and pale, watery eyes. Nothing about him—just looking at him, I mean—showed you how tough he was, but I knew him and he was steel strong inside, able to hold out day after day, year after year, under all kinds of pressure. But he was a quiet, gentle man, and he looked down at the ground, then up again before saying anything.

"Padre, I figure that when a person's hour comes, it comes, and there isn't much we can do about it, one way or another. Wherever he is, it'll happen."

It wasn't a new thought—I'd heard it a hundred times before from the people. My North American mind always rebels against it, and I don't know what I think of it theologically, but if it helps these people face life and death, and maybe stand up and fight for their land...? Who knows, maybe they're right. Maybe the only freedom we have isn't when we die, but how—if it's not a bullet while resisting a rich landowner, it could be a truck hitting us on the streets of New York or São Paulo, or a heart attack in our back yard. Maybe our only choice in the matter is whether we die with courage or like cowards or like some nothing in between. How the hell should I know?

Read the complete story, which won second prize in the 2008 Tom Howard/John H. Reid Short Story Contest