The Perkoff Prize, a New Contest from The Missouri Review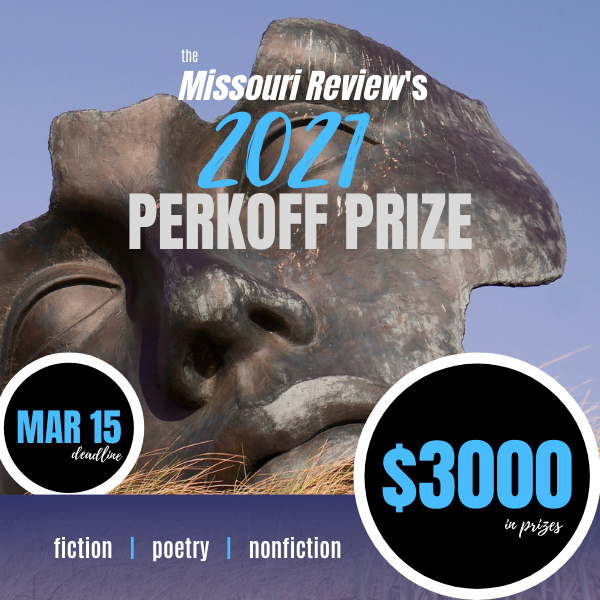 Deadline: March 15, 2021
The re-vamped Perkoff Prize is a tri-genre contest that will award $1,000 and publication each to writers of the best story, set of poems, and essay that engage in evocative ways with health and medicine as judged by the editors. Submit unpublished work.
The initial concept for the Perkoff Prize was as a post-publication award (much like TMR's Peden Prize) that recognized literary excellence in a piece that had a meaningful connection to health and medicine. The original benefactor of this prize, the late Dr. Gerald Thomas Perkoff, was Professor Emeritus at the University of Missouri School of Medicine in the Department of Family and Community Medicine (learn more about his life here). His love of poetry and the possibilities in treating the vast, rich arena of human experience with health and medicine drove this desire to take note of and reward literary achievement.
We started brainstorming and planning ways to reinvent and revitalize the prize in the late spring of 2019, with no idea what 2020 would bring us. Now we are here in 2021, at what we all hope is the beginning of the end of a pandemic that has relentlessly revealed to us the precarity—and resourcefulness—of human health and the endeavors of medicine to relieve pain and suffering.