Oprelle: What the Haiku! Poetry Contest and "Bigger Than Me" Poetry Contest
Deadline: September 1, 2021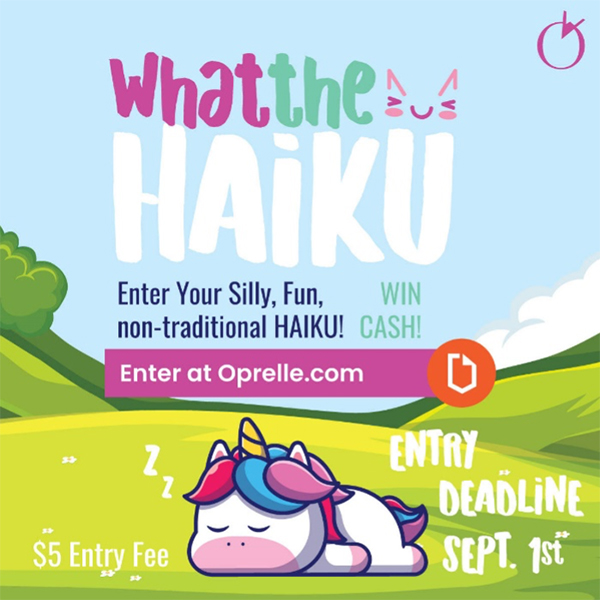 What the Haiku! Poetry Contest
$5 per entry
For just a moment, let's stop taking ourselves so seriously and write a non-traditional haiku! Not to disrespect the form, but to use the nuances of specific syllables (5 – 7 – 5) to express anything out-of-the-box or outrageous! From venting your annoyance, to tossing your best pick-up lines, to musings on space travel. There were no barriers! Just fun with language! Wherever your creativity takes you! We are looking for originality and relevance to current life.
"What the Haiku!" Poetry...just for the fun of it!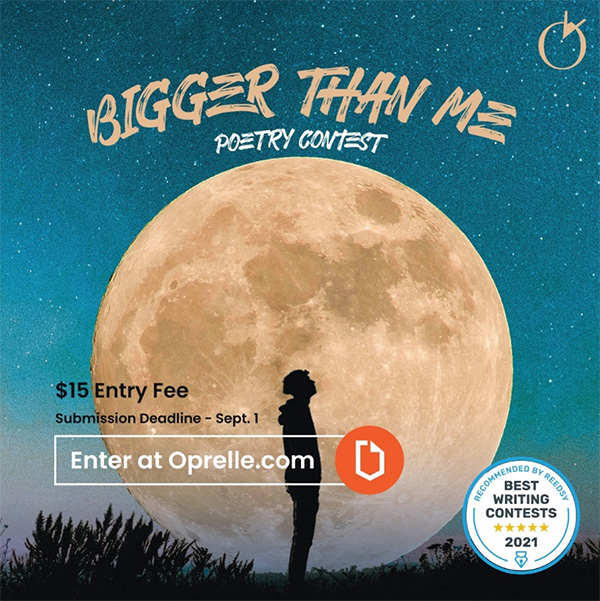 "Bigger Than Me" Poetry Contest
$15 per entry
Go deep for this one. So often we read poetry that touches us on the deepest of levels. We are reminded of the amazing power within our souls, and the energy of everything.
We are particularly looking for poems that seem to attribute happenings to some force that is bigger than ourselves. 1-20 lines.
"The aim of art is to represent not the outward appearance of things,
but their inward significance."
—Aristotle
Oprelle's "Bigger Than Me" Contest is looking for your musings on any topic, such as:
A strong coincidence
A clear sign
A calling
A love story
A unique connection
A path you must take
Road rising to meet you
Divine reciprocity
Power of our thoughts
Strength of a soul
A string of events
The connection of all