COG Page to Screen Awards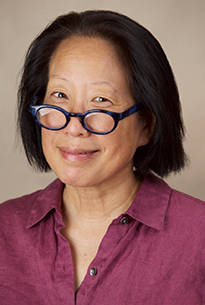 "I like to listen. I'm much more interested in listening than speaking, for sure."
—Final Judge Gish Jen, whom Junot Diaz calls "the Great American Novelist we're always hearing about…"
Deadline: March 31, 2018. Submit unpublished short stories and creative nonfiction pieces no longer than 7,000 words. Entry fee: $17.
Winner receives:
$1,000 prize
Publication online and in the print issue of COG
A blurb about your short story by Gish Jen
Your story adapted as an animated short film, 2D animation, graphic novel, or series of interpretive illustrations by students in Cogswell College's celebrated Digital Art & Animation and Digital Audio Technology programs.
COG is honored to present an animated adaptation of Megan Merchant's "Lullaby", selected by former US Poet Laureate Juan Felipe Herrera as winner of the 2016-17 COG Poetry Awards.