Discovery Poetry Contest - The Joan Leiman Jacobson Poetry Prizes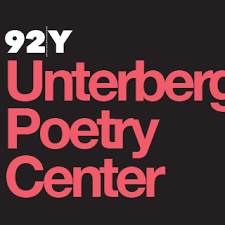 Deadline: January 11, 2022, 5pm Eastern US Standard Time
For over 60 years 92Y's Discovery Contest has launched the careers of major poets like John Ashbery, Lucille Clifton, Mark Strand, Larry Levis, Mary Jo Bang, Solmaz Sharif, and Diana Khoi Nguyen, to name but a few. Will you be next?
The contest is open to poets who have not published a full-length poetry collection. Submit one entry of up to 10 pages of poems. At least two of the poems must be one page or shorter. Include a cover letter and $15 entry fee.
Four winners receive a reading at 92Y, publication in The Paris Review Daily, a two-night residency at the ACE Hotel, and $500 each. Winners will be contacted by telephone in April 2022; all contest entrants will be emailed the names of the winners shortly thereafter.
The 2022 preliminary judges are Sumita Chakraborty and Timothy Donnelly. Final judges are Victoria Chang, Brian Teare, and Philip B. Williams.
Read selections by last year's winners: Kenzie Allen, Ina Cariño, Mag Gabbert, and Alexandra Zukerman.
To apply, please follow the complete guidelines and submit here.
This contest is endowed by Joan L. and Dr. Julius H. Jacobson, II.