New Letters Literary Awards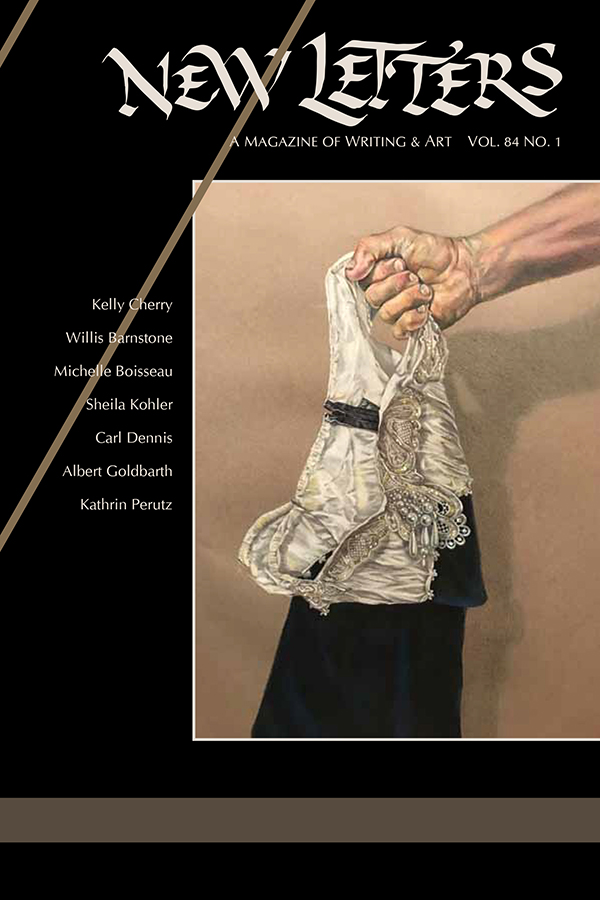 New Letters invites you to submit fiction or poetry to the New Letters Literary Awards or an essay to the Conger Beasley Jr. Award for Nonfiction. Winners receive $2,500 for best essay, $1,500 for best poetry, and $1,500 for best fiction, and publication in New Letters. Deadline for entry is May 18th, 2018.
All entries are considered for publication and must be unpublished. Winners will be announced mid-September 2018. Essay and fiction entries may not exceed 8,000 words; poetry entries may contain one to six poems. Entry includes a one-year subscription to New Letters.
Previous judges have included Philip Levine, Joyce Carol Oates, Rishi Reddi, Mary Jo Salter, Carole Maso, Cornelius Eady, Margot Livsey, Benjamin Percy, Robin Hemley, and Kim Addonizio.
For complete guidelines, visit our website or send an S.A.S.E. to Ashley Wann, Contest Coordinator, New Letters, 5101 Rockhill Road, Kansas City, MO 64110.
Please enjoy this poem by the winner of our 2016 contest. It appeared in New Letters, Vol. 83, Nos. 2 & 3.