Oprelle "Into Pieces" Poetry Contest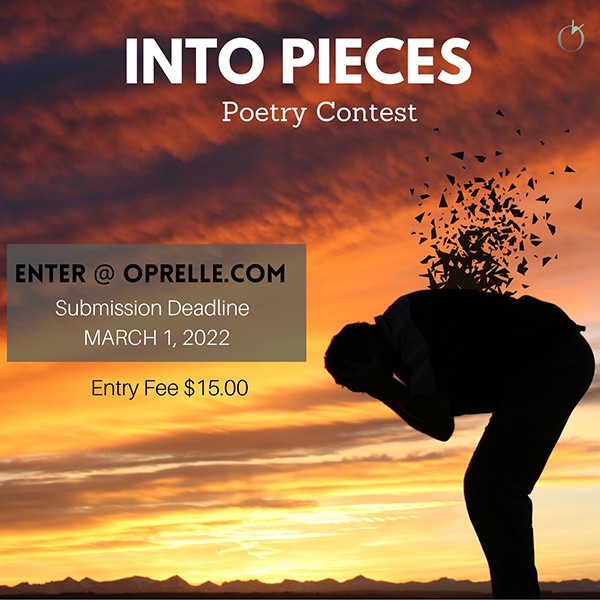 Deadline: March 1, 2022
There are untold stories within each of us…of the things that shatter us into pieces.
Is there something heavy that you carry? Have you been broken, changed, and re-shaped into the person you are now?
Enter your 1-20 line poem today at Oprelle.com.
First Prize $200
Second Prize $100
Third Prize $50
All Winners and Finalists will receive a Certificate.
Best of Luck!
Team Oprelle