Snake Nation Press: Contests for Poetry and Fiction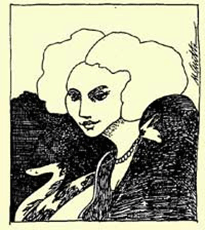 Deadline: August 31, 2016
Snake Nation Press invites you to submit your manuscript of 75-100 pages to the Violet Reed Haas Prize for Poetry. Winner receives $1,000 and publication. Entry fee: $25. Both published and unpublished work welcome.
Submit your novella (up to 50,000 words) or short story collection (up to 200 pages) to the Serena McDonald Kennedy Fiction Award. All topics accepted. Both published and unpublished work welcome. Winner receives $1,000 and publication. Entry fee: $25.
Submit online or mail your entry and fee to:
Snake Nation Press
110 West Force Street
Valdosta, GA 31601
We congratulate the winner of our most recent Serena McDonald Kennedy Fiction Award, Misty Urban of Findlay, IL, for her manuscript A Lesson in Manners, chosen by Jacob Appel. The winner of our Violet Reed Haas Prize for Poetry is John Paul O'Connor of Franklin, NY, for his manuscript Half the Truth, chosen by Tania Rochelle.
Mr. Appel comments,
One of the challenges of serving as a judge for a short fiction prize entails deciphering the differences between "good" stories and "great" stories. I firmly believe that, after two decades teaching introductory creative writing to adults, any intelligent, motivated person can learn to write a good story, a piece endowed with a compelling plot, complex characters and precise, vivid language. But "great" storytellers are as striking as they are rare, and what usually sets one apart is a distinctive voice that announces the author as an important, distinctive presence on the literary scene. Only a few pages into A Lesson in Manners, I realized Misty Urban had such a voice.

A Lesson in Manners serves up a panoramic view of the American experience—stories that vary considerably in technique and tone, yet all display the author's vibrant imagination and keen eye for emotional truth. Some of the stories harness the inventive techniques of postmodernism, such as "Sally", where we discover that, while we have been engrossed in the life of the title character, "the real story has been going on across the street." Others serve up realism at its starkest, like the exploration of a wife's financial infidelity in "Trying to Find a Corndog in Tompkins County". From a co-ed's encounter with cancer in the Austrian Alps to a tale of grief and recovery set against the political dynamics of an alternative treatment center in suburban Illinois, Urban's stories lead us into worlds that are unfamiliar, yet somehow recognizable in their parallels to our own. Most of all, what sets these stories apart is their deep authenticity. At every turn, one senses the author's compassion for her subjects, and the more she cares, the more we feel ourselves caring as well. Infused with crystalline language reminiscent of Bobbie Ann Mason and Ann Beattie, and a narrative playfulness recalling Donald Barthelme and John Barth, these stories bring us something truly not seen before in American literature. A Lesson in Manners is an extraordinary collection that distills the lives of ordinary people—refreshing, compelling, and moving.
Ms. Rochelle comments,
Half the Truth is poetry's Wonder Years, but all grown up, grittier and lonelier. It takes the reader back in time, to Vietnam and the moon landing, to when people smoked and built bomb shelters. It is an honest look from the inside, from a speaker who is simultaneously participant and witness.

The poems are generous; they spare no details, yet they have no details to spare. Images are both expansive and precise.

The book, as a whole, is a love story—a story of love for a time and a place, love for the people who grew up there, love for the paradox that is the American middle class. I, myself, felt loved by these poems.

The poems are personal, accessible, and moving. They are beautifully written but not pretty, the best kind of poetry. I am proud to choose John O'Connor's Half the Truth for this year's Violet Reed Haas Prize.