The Holiday "Coming Home" Poetry Contest from Oprelle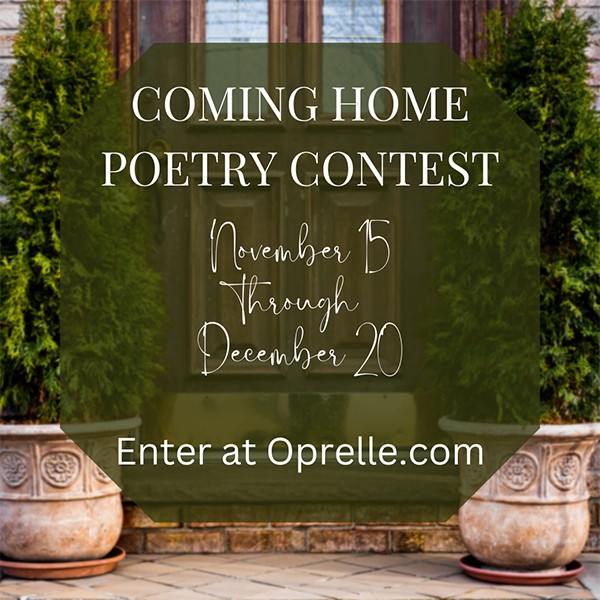 What does home look like to you? Is it an old farmhouse, a certain person, a childhood bedroom, a river you run to? Think about when you feel most rooted. Where in that world do you feel most at peace, most yourself? Write a poem that takes us there.
A home doesn't have to be a building with four walls. It can be a state of being. We want to know exactly what "home" means to you!
This contest is open to anyone aged 14 and up who writes poetry. Parents or guardians can submit on behalf of their children who are aged 14-17. Entry fee: $15.
Awards
• 1st: $200, certificate, and online publication at Oprelle
• 2nd: $100 and certificate
• 3rd: $50 and certificate