Two Sylvias Press Offers "Repurposed" Online Poetry Retreats in January & February 2021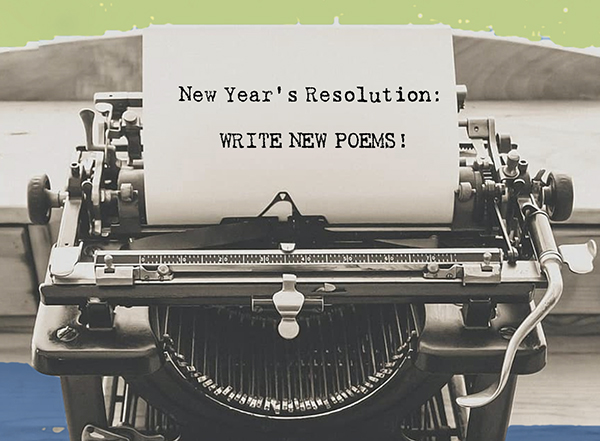 Are you new to Online Poetry Retreats or a fan of Two Sylvias Press poetry retreats but you missed doing the retreats offered in 2017 and/or 2018? We are offering them again at a discount for the months of January and February 2021. Begin your new year with some inspiration and creativity!
Our 2017 Retreat will be offered from January 4 to January 31, 2021 and our 2018 Retreat will be offered from February 8 to March 7, 2021. (Sign up for one, or both!)
Each retreat includes:
A Weekly Digest of the week's exercises sent to you every Monday morning. This Digest includes daily poetry prompts and exercises to inspire your poetry writing. The exercises also include sample poems and reflection questions to guide you.
A critique of one poem at the conclusion of the retreat by Two Sylvias Press.
A free Two Sylvias publication (you will receive a list of choices).
A list of journals to submit your poems to (updated for this retreat).
You can participate in these Online Poetry Retreats at home or on the go!
All you need for this online retreat is access to your email and some writing/journaling time. Do as many or as few of the prompts and activities as you would like. It's a poetry writing retreat you can do from your own home on your OWN schedule! We provide the prompts, writing exercises, & inspiration—directly to your email box!
These online retreats are private and do not include interaction with the other participants (unless you would like to join an optional and private Facebook group to share poems and your retreat experience—we will send out info on the group in the introductory retreat letter).
Learn more about how you can give yourself a poetry retreat at home and make time for your writing.