Ploughshares Call for Submissions: Poetry, Nonfiction, Fiction, and Longform Prose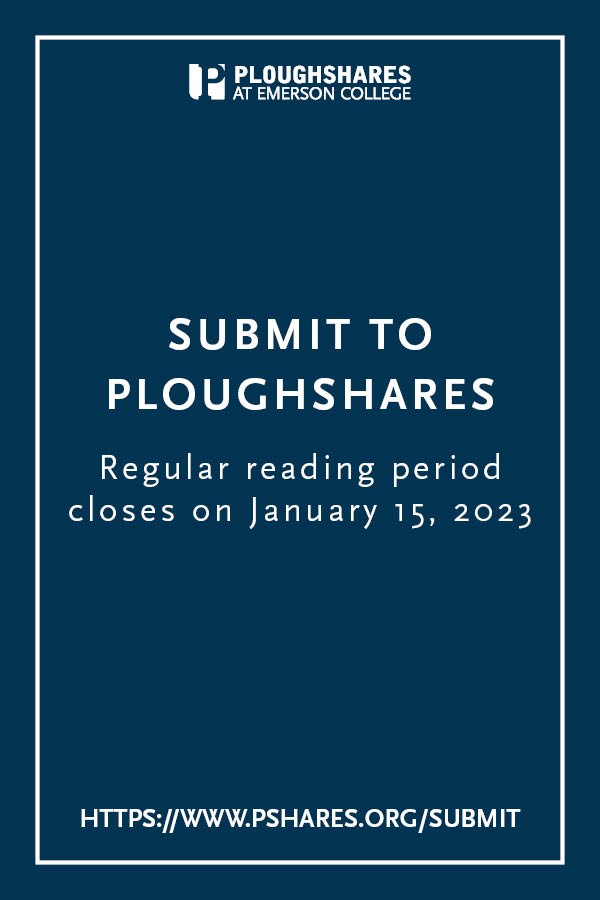 Ploughshares is always seeking to discover literature's next big names. Submit your poetry, nonfiction, fiction, and longform prose to our regular reading period before it's too late! All Ploughshares subscribers can submit to our regular reading period and to our upcoming Emerging Writer's Contest for free. Learn more and submit.
Ploughshares has published quality literature since 1971. Our award-winning literary journal is published four times a year; our lively literary blog publishes new writing daily. Since 1989, we have been based at Emerson College in downtown Boston.