Utmost Christian Poetry Contest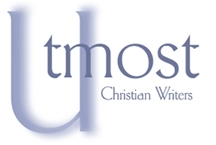 Postmark Deadline: February 28
GRAND PRIZE: $1,000.00
SECOND PRIZE: $500.00
HONORABLE MENTIONS (10): $100.00 each
BEST RHYMING POEM: $300.00
HONORABLE MENTION RHYMING POEM: $200.00
This contest is open only to Christians. It is open to all Christians. You do not need to be a member of Utmost Christian Writers. You may be a published poet or an unpublished poet. It does not matter what country you live in—but you must be a Christian believer to enter our contest
Send up to five (5) poems with fees of $20 per poem
Poems may be rhymed or free verse, up to sixty (60) lines, but must not have been published previously or have won any prize in any previous competition.
Please enjoy the winning entry from our 2013 competition:
The Cave
by Bryana Johnson
"They see only their own shadows, or the shadows of one another…"
(–Plato, Allegory of the Cave)
With what words shall I vindicate
me and mine and the cavern of iniquity?
With what words shall I clean the dark?
How shall I scour, scrub, rub out our
history? Hide our harsh hands, our harvests
of little stilled hearts? How shall I still the ticking
of the endless red
drip?
Can mere contrition cover him, her,
and the craven cattle-cars? – the
clutter running over the railways,
the great graves saturated with
scarlet statistics and buttermilk-white
bones?
For what cause do I seek to absolve you,
me, and the multitude of urchins? – the
spiny, flesh-hungry urchins, the gamin
who want your coat, and your shirt too,
your age-old running shoes, your
spring-crisp greenbacks,
and the heart right out of your
heaving breast? For what cause am I
pleading clemency towards us?
In among these blood-stalactites, these
clammy walls, these many waters,
we have surely made ourselves at home.
Under the valley of the shadow
of death where we are catching
coin-cold fish in the silent sea, the
grave stone ceiling stretches over
us like a stiff sanction and we have
put an end to our roving ways,
our malcontent, our fuzzy dreams
of swan-tall, wind-billowed vessels.
To what end are we all clamoring our
confessions, apostrophizing, apologizing
for our crimson prosperity, as though
we are dreaming still, as though we once
expected someplace wider and are still
wistful for that?
Into this den of thieves
came the world's great lover,
laden with honey-sweet hope
and wedding invitations.
How did we say no?